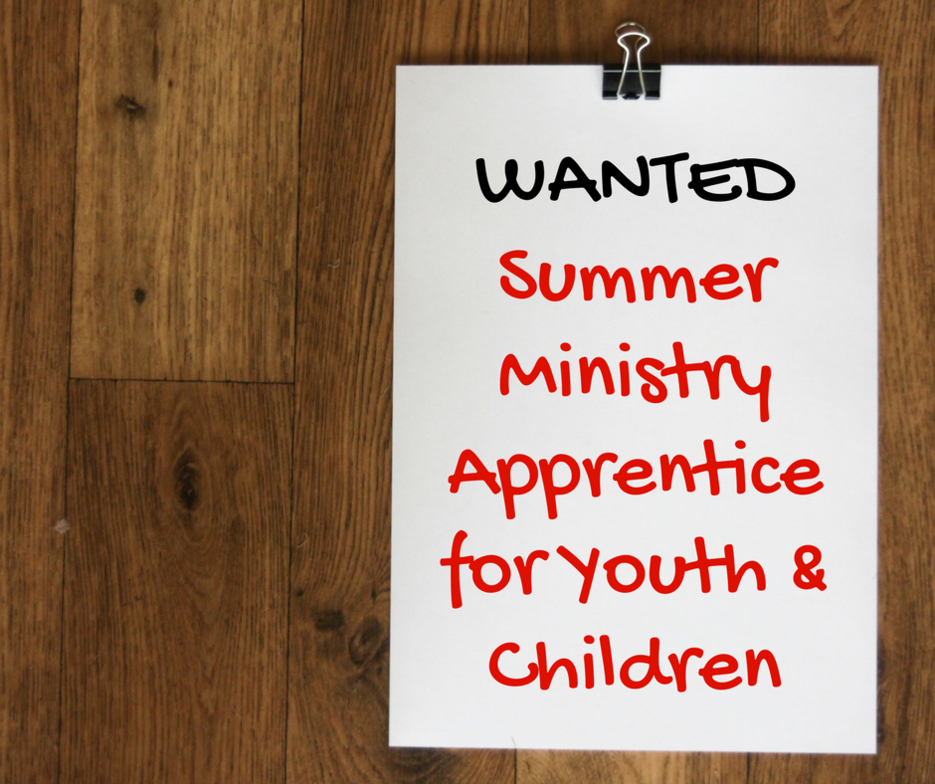 Due to a change in available funding, Covenant has had to alter what we are looking for in a Summer Ministry Apprentice. Please see the updated role description for full details.
Summary of changes:
The new position is for 8 weeks at 30 hours per week and $14 per hour.
The new position is open to anyone between 15 and 30 years old. (The requirements of having been a full-time student in the previous school year and pursuing full-time studies in the coming school year remain.)
The new position does not require participation in the FLOW Internship program (although it will be an option for a qualified person).
The rest of the role is basically the same.
Covenant Christian Community Church is looking for a Summer Ministry Apprentice to join us for the summer of 2018. This position will be focused on running programs for youth and children throughout the summer, as well as partnering with the staff on other ministry opportunities.
See the attached document for more details!
To apply or to ask any clarifying questions, please send a cover letter and resume to Jon Limmer.