December 2 - 24, 2018
9:00 am
Covenant Christian Community Church
This event has already occurred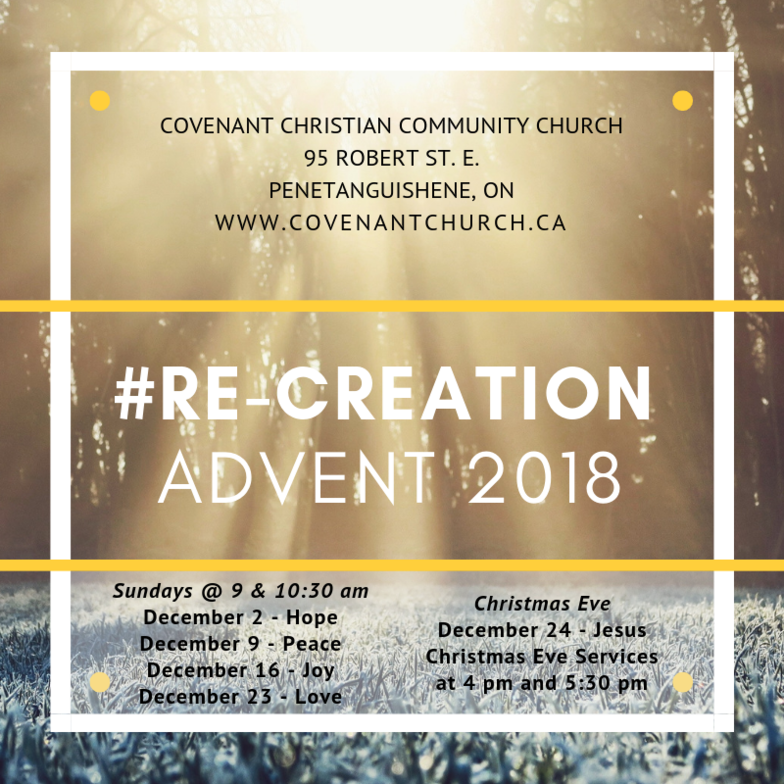 We would like to extend an invitation to you, your friends, and family to join our Covenant Church Family as we celebrate Advent this year!
Our current service times are at 9 am and 10:30 am with children's programming offered at the 10:30 am service.
There will be no Children's programming on December 23rd or 24th, as we would like them to join us in the service!