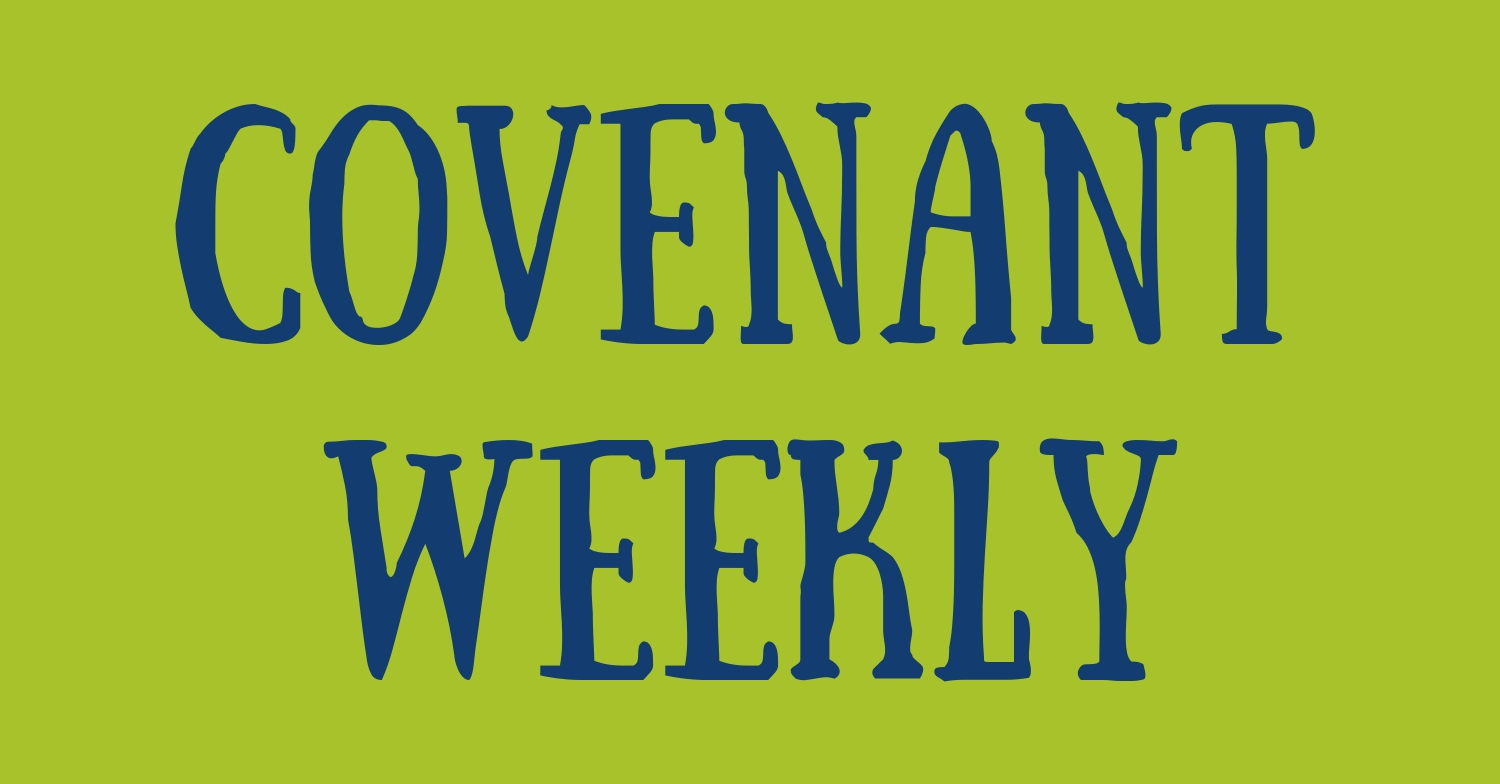 So Christ himself gave the apostles, the prophets, the evangelists, the pastors and teachers, to equip his people for works of service, so that the body of Christ may be built up until we all reach unity in the faith and in the knowledge of the Son of God and become mature, attaining to the whole measure of the fullness of Christ. (Ephesians 4:11-13)
Therefore encourage one another and build each other up, just as in fact you are doing. (1 Thessalonians 5:11)
A significant part of our church heritage - our Covenant heritage, our Anabaptist heritage, and our ancient church heritage - is the idea that the ministry of the good news of Jesus is a job we all share. In theological language, it is referred to as the "priesthood of all believers." The point of it is that we all have a part to play in serving each other with the goal of all of us growing up into all that God has for us.
Thank you for the part you play in doing this.
Every week I hear from at least one of you who has called someone else in need; another who has received care; and another who has been encouraged by the testimony of someone else in their church family. I watch many of you show and share the love of Jesus in how you run your businesses, serve as an employee, or live in your school community. My family and I have been the recipients of this care.
We will all do better when each of us is looking out for the best interest of the others. And you, my Covenant family, do that well.
So today, I say thank you and I encourage you to keep it up! Keep loving. Keep serving. Keep showing Jesus. "Let us not become weary in doing good." (Galatians 6:9)
It makes a difference.
It is beautiful.