Tacky Bowling
Tacky Bowling
Monday, March 12, 2018

Important: This event has already occurred.

6:30PM - 8:30PM
Bayshore Lanes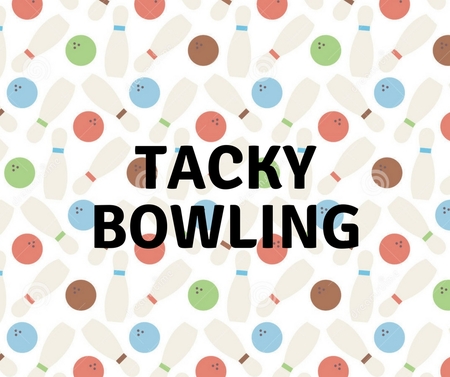 Joining with the Midland Alliance Church we are taking over Bayshore Lanes for Tacky Bowling!
Break out your parents clothes or find things that clash from your own wardrobe to be the tackiest there is!
6:30-8:30pm at Bayshore Lanes
Only $10
Available Files to Download
To download, right-click the file and select "Save link as".
Ministry Covenant Youth
Return to Events
---